Some of the sexiest, panty-dropping music since Barry White
Posted by in Electronic, Reggae
Jun 26th, 2011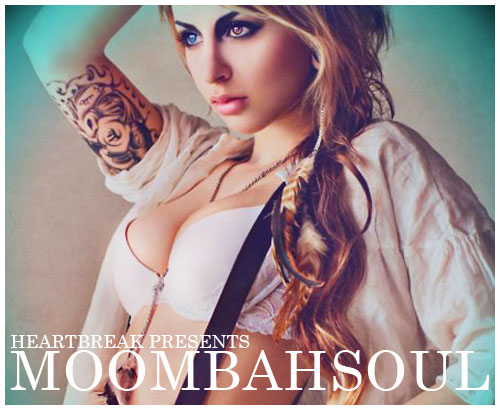 I was introduced to moombahton by some school friends a few months back. I recently just read on another blog that moombahton sounds like "house reggae". Interesting way to put it 'cause they kind of hit the nail on the head with that. My opinion; some of the sexiest, panty-dropping music since Barry White. This track, produced by New England native DJ Theory, has been on repeat on my iPod for the last 6 days.
Featured on David Heartbreak's "Moombahsoul Vol. 1" (who's rework of The Weeknd's "Rolling Stone" made me sweat), Theory has alot to be recognized for. Producer/DJ for MA-based hiphop group The Problemaddicts, official scratch DJ for the SF 49ers and founder/co-owner of the Mystika Music label. He's also shared the stage with a wide range of talent including: KRS-One, Mos Def, Ghostface, Dead Prez, De La Soul, Dilated Peoples, Soulive, Michael Franti & Spearhead and Lee "Scratch" Perry … to name a few.
Hope this tracks turns you guys on, 'cause the genre is about the blow up!
[audio:Cant-Get-Enough.mp3|titles=Can't Get Enough]
Get MP3
DJ Theory
Name: Jake Krauth
Location: San Francisco, CA
Genre: Moombahton, Reggae, Dancehall
DJ Theory on: SoundCloud | Facebook | Twitter | MySpace