Some damn good pop remixes (pool party // club worthy)!
Posted by Zechmann in Electronic, SoundKlout
Sep 9th, 2011
Our SoundKlout series is all about finding the best artists SoundCloud has to offer. Each day we'll spotlight a handful of good music from a selected SoundClouder. If you know anyone that needs noticing, make sure to hit us up with a few of their tracks.
Released this a while back, but had to feature 'em for SoundKlout. There's only a few DJ's who can mixx up pop songs together in a fashion like this, but when I find 'em it gives me just a little more hope for the mainstream music scene.
DiscoTech has a consistent club fun viiibe, but each track hits me right in a different way. I haven't heard much from them lately, but there's bound to be some fresh shit coming from these Euro-rave liberators. can't wait
Rockwell feat. Michael Jackson – Somebody's Watching Me (Joe Maz Remix)
If there's one man in the world that can get my heart beat dancin' it would be MJ. In Maz's remix of "Somebody's Watching Me," he leaves just the good, MJ, and makes one bangin remix.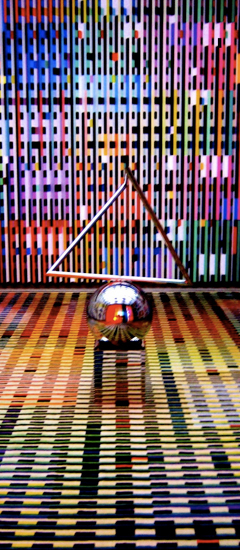 The Police – Roxanne (Discotech Remix)
The first track I found of theirs and still one of my favorite.

Killers – Mr Brightside (Joe Maz Remix)
Brings me back to those high school days, but in a dance-worthy fashion and that's really why we remix in the first place, right?

The Verve – Bitter Sweet Symphony (DiscoTech Remix)
This has got to be one of the most remixed songs of the 90's, but DiscoTech speeds it up to a bass healthy, club worthy level.

The Rolling Stones – Satisfaction (DiscoTech Remix)
Gets progressively more dance-driven as it goes. And is a rompin' time, as always.

Snap! – Rhythm Is A Dancer (Joe Maz of DiscoTech Remix)
Who doesn't remember "Rhythm is a Dancer" from our Roxbury days. A well-done, electro-rock rendition.

Kanye West – Homecoming (DiscoTech Remix)
Damn. Love the Coldplay mixed in! Seamless.

DiscoTech
Genre: Electronica
Styles: German Pop, Happy Hardcore, Tango, Remix
Location: Miami Beach, Florida
Members: Joe Maz, Gigamesh, Danny Daze
DiscoTech on: SoundCloud | Facebook | DiscoTechMusic.com | Twitter | MySpace