Bringing on the nostalgia is part of any great tune.
Posted by Zechmann in Electronic
Jun 12th, 2012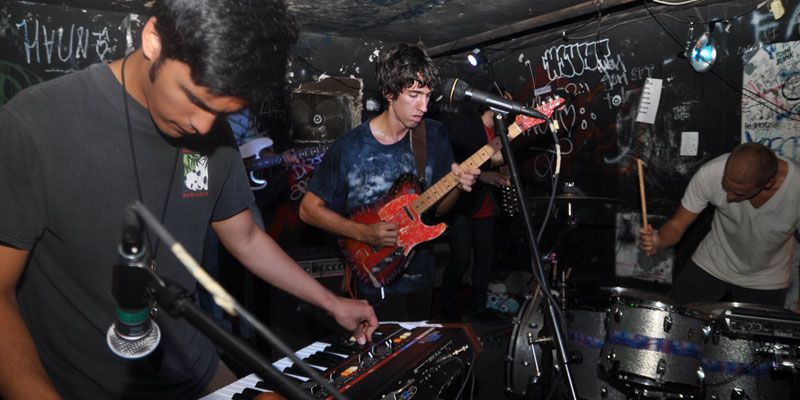 Delicate Steve is apparently not a one man show that finds himself on the softer side of life, but a five piece band that may just as well do the same – though, the guitarist is named Steve and clearly brings out the delicate in 'Afria Talks to You,' so I guess we can make assumptions. But more than I'm feeling the delicate, catchy guitar playin, Afria reminds me of two different memories with two different songs, all wrapped up in one.
First ya got the Kanye uplifting, electro-guitar//synth combo, might even be a particular song I'm thinking of, but I'm too lazy to look up (anyone?). soon after, though, Afria goes into an even more memorable melodic state, which brings back the nostalgia the most — a good indicator of a good song.
Thanks to Ms Moyer of LooseL!ps for this.
Delicate Steve
Style: Electronica
Location: Fredon, New Jersey
Members: Steve Marion – guitar, music; Mike Duncan – percussion; Adam Pumilia – bass; Christian Peslak – guitar; Mickey Sanchez – keyboard
Delicate Steve on: DelicateSteve.com | Facebook | Bandcamp | Twitter