May not appreciate his rap style enough, but damn can this dude sing.
Posted by Zechmann in Hip-Hop, SoundKlout
Sep 26th, 2011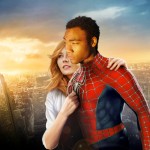 Our SoundKlout series is all about finding the best artists SoundCloud has to offer. Each day we'll spotlight a handful of good music from a selected SoundClouder. If you know anyone that needs noticing, make sure to hit us up with a few of their tracks.
I've criticized Glover for his white boy rap style before, but to be fair I've really warmed up to it compared to the others. I still may not appreciate his style enough, but those lyrics and fiiine ass beats makes him more than SoundKlout worthy.
What shocked me the most when looking over his SoundCloud tracks was something I don't usually cover all too much with Gambino, the production. I would've loved to feature some of his earlier tracks, but the production, in all honesty, was awful. He really has done a 180 in his more recent work.
Check out these Childish rhymes by Gambino + his singing ever more!
Childish Gambino – Got This Money
Damn Gambino, someone needs to show off those vocals more, that's something. + Especially, mixed with those raps of yours. ++ Top-notch production, too (even the unmastered)



Childish Gambino – Break (AOTL)
Another prime example of his vocal abilities mixed with cunning rhymes. Who the hell does production for this fool?? Best AOTL cover/remix.

Childish Gambino – The Last
Just another track that shows his proficiency in lyrics. One of the few rappers I follow the lyrics closely.

Childish Gambino – Do Ya Like
These two really should do a duet together. Love all the bootleg/remix/mashups that've come out. That'd be the day. "Donald for Spiderman"

Childish Gambino – Untouchable
Not really feelin the beat on this, but probably my favorite lyrically.

Childish Gambino – Freaks and Geeks (mcDJ Remix)
Oooo, heavy basssss. Like the original better, but it's not on SC so I'll highlight his very own remix.

Childish Gambino – Who Datt Pt. 2 (Prod. by J. Cole)
Good seeing him collaborate with other quality MC's, especially ones who keep up with him lyrically …well, almost ;)

Childish Gambino – Bonfire
Off his upcoming album, Camp, can't wait to hear what comes next with Gambino – though, it better have more singing on it!

Childish Gambino – So Fly
One last beaut that shows off that voice. He should do a pop album ;)

Can't wait til this is released! "All The Shine"

Childish Gambino:
Name: Donald Glover (Dong Lover)
Birthday: September 25, 1983
Birth Place: Stone Mountain, Georgia
Location: Los Angeles, California
Links: IamDonald.com | Facebook | Twitter | SoundCloud | Wikipedia | IMDB | Vimeo