"Ob-scene, un-clean, love between teens."
Posted by Zechmann in Hip-Hop
May 30th, 2010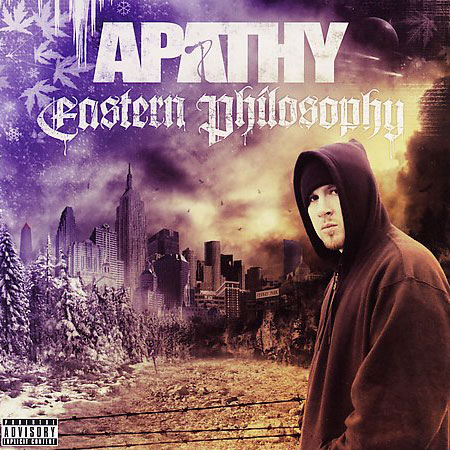 I haven't been listening to much Apathy in a while, but I thought I'd feature one of his best to possibly rekindle my interest in him again. I was heavily into Apathy and some of the other Demigodz, along with Jedi Mind, a couple years back, which were some of my favorite groups from the East Coast at the time.
I'm not the biggest fan of East Coast hip hop, if you couldn't already tell (the site is mainly West Coast/Midwest hip hop). I just relate more to the West Coast/Midwest vibe, but I am trying to gain some knowledge of the East (it's embarrassing when ya don't know much about its birthplace), so if you have anything to recommend I'd love to hear it. If you like this one I've got a few more East Coast classics up my sleeve, so post up and I'll do the same.
[audio:Chemical.mp3|titles=Chemical]
Download: Chemical
Apathy Information:
Genre: Hip-Hop
Birth Name: Chad Bromley
Born: March 8, 1979
Hometown: Willimantic, Connecticut
Formerly: Apathy the Alien Tongue
Member of: Demigodz | Army of the Pharaohs
Merchandise: MerchDirect
Label: Babygrande Records
Albums: Eastern Philosophy | Baptism by Fire | Wanna Snuggle? | […]
Similar Artists: Celph Titled | Jedi Mind Tricks | R.A. the Rugged Man
Links: MySpace | Wikipedia | Twitter | Last.fm | AllMusic
Chemical Information:
Album: Eastern Philosophy
Release Date: March 17, 2006
Lyrics: LyricsMania (warning: possible pop-ups)
Buy Links: Amazon | Amazon Mp3 | iTunes