The year that gorgeous vocals got turned onto that wobble
Posted by Zechmann in Compilations, Electronic
Dec 21st, 2011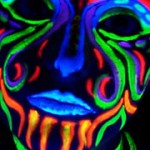 Dubstep remixes were dominated by b.e.a.utiful vocals this year…. Or maybe it's just I'm obsessed with these beauts mixed with dirty, dirtay dubstep. Either way, this style has ruled SNG for the last half of the year and hope it rules for many months into next.
Let us know if we missed any of your favorites from this year
But none of that all over the place, bullshit stuff (you know what I'm talking about)
Jay-Z & Kanye West – Niggas In Paris (VOODOO FARM DUBSTEP REMIX)
The hardest dubstep remix of 2011. Jay & Ye are actually on a level to "ball so hard".

Afrojack & Steve Aoki ft Miss Palmer – No Beef (ENiGMA Dubz Remix)
All the original needed was a little bass and that's exactly what Enigma Dubz gave it. Miss Palmer fills in for the rest.


Bjork – Venus as a Boy (Parker Remix)
The bass is meant to support the vocals, especially with gorgeous singers like this. If you're gonna bring back the 90's through dubstep, I'm glad it's with Bjork.

The Weeknd – The Morning (ill-esha's lovestep jam)
Well, when you take my favorite damn artist of the year and put a little love-step under him, I'm gonna fall for it. ill-esha puts.in.work.

Marcy Playground – Sex And Candy (Papa Skunk Remix)
That first drop gets me every damn time. Puts a big fat grin on my face. (second one too)

Ellie Goulding – Lights (Bassnectar Remix)
The only reason this isn't #1 is because I overplayed it to shit like everyone else (and some). But in 10 years, when I don't know any of these, I'll still be listening to this. <3 Ellie Goulding [soundcloud url="http://api.soundcloud.com/tracks/9930614" params="player_type=tiny&font=Arial&color=292929" height="18" width="60%"]
Flight Facilities – Crave You (Adventure Club Dubstep Remix)
I think the Adventure Duo (Club) owe a shitload to Giselle and her aweful (not awful) voice. They do a number on her, yet, don't get too distasteful with the drops (biggest.issue.in.dubstep).

Paper Diamond – All We Do Is
When I first heard this I fell straight in love with PD – although, I guess it wouldn't be straight ;) Dude just rolls over these samples like a goddamn boss.

Lily Allen – Not Fair (Oblivion Remix)
Absolutely love the build in this, Oblivion's vocal cuts are spot on. Plus dirty little Lily goes well with big dirty beats.

· · · · Help Us by Sharing This With Your Friends · · · ·

And we'll compile it for download once enough people want it
Adele – Someone Like You (Bassex Bootleg)
The steady build in this is second to none, but as far as drops, it's complete shit. Maybe not complete, but is so out of place for such a magnificent build. RIP Ms. Murphy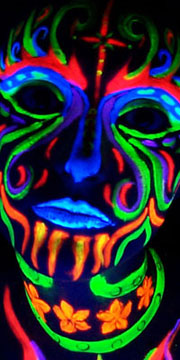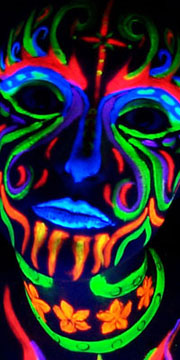 The Mamas & Papas – California Dreamin' (Minnesota Dubstep Remix)
One of my favorites from the Dubstep Remixes of Rock Classics, Minnesota does something to the Mamas & Papas that most old peeps wouldn't appreciate, but us kiddies will rage it straight to hell.

Zeds Dead – Coffee Break
Had a problem with the high-pitched Aretha at first, but this bassline buzzer supports her swell.

Blue Foundation – Eyes on Fire (Beautiful Confusion Remix)
I may get a lot of flack for this because Zeds Dead also did a remix of "Eyes on Fire," but I say Blue Foundation tops their's. It's all about the melody (even in dubstep).

Friction – Someone (The Prototypes Remix)
Alright, it's D'n'B, but it sure as fuck fits here – beautiful vocals, dirty beats.
[audio:Someone-Prototypes.mp3|titles=Someone (The Prototypes Remix)]