A good dubstep start, but a stale dubstep drop
Posted by Zechmann in Electronic, Indie, Rock & Pop
Dec 2nd, 2011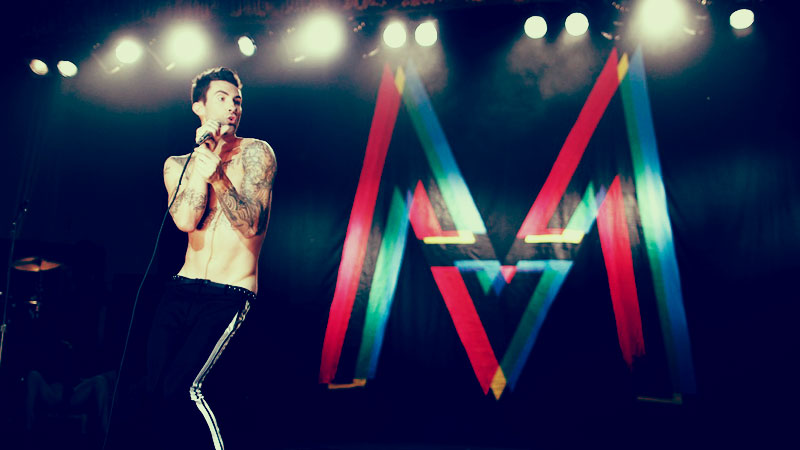 I don't care what you say, Maroon 5's "Moves Like Jagger" is one catchy little tune. But even catchier is Basic Physics mashup of "Moves Like Jagger" with a Guetta beat. However, I've been waiting too long for a dubstep remix and now it's finally here.
Aaron Bond's dubstep remix starts out with a pleasant dubstep starter package. However, when the bass drops it feels stale and lacks any organic elements. I get the whole industrial (non-organic) dubstep, but this lacks any filth to give it that. Once again it seems like the drop is the deciding factor in dubstep and Bond comes up just short – though, I can be a bit of a prude at times :p
Anyone know of any other "Moves Like Jagger" dubstep remixes? Still on the hunt.
Maroon 5 – Moves Like Jagger (Aaron Bond Remix)

Aaron Bond
Genre: Dubstep, Drum & Bass, Drumstep, Electro, Rock
Hometown: Atlanta, Georgia
Location: Orlando, Florida
Labels: FORCE, Urban Chemistry,Liquid Brilliants, Pitbull UK, Jungala, FEN, Stoutcast, Kill Inc, 89nine, Dublife
Aaron Bond on: SoundCloud | Blogger | Facebook | Twitter | YouTube