Sounds like something from There's Something About Mary.
Posted by Zechmann in Soul
Aug 24th, 2010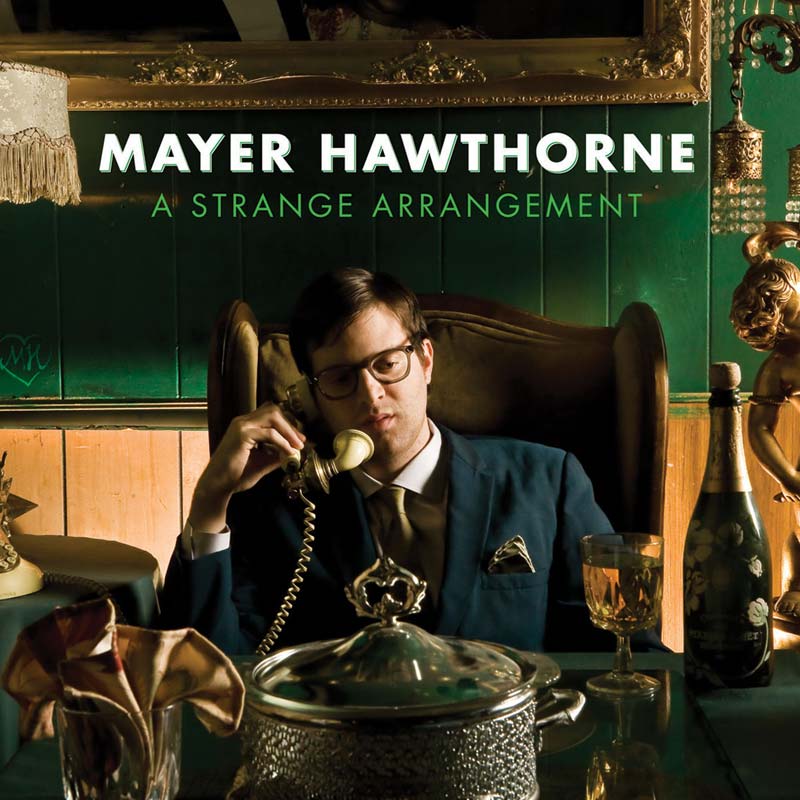 I'm starting to realize that new styles of music takes some getting use to. You can't just jump right in and expect to 'get' it – you gotta get a feel for it first.
At first I wasn't feeling Mayer Hawthorne's album, A Strange Arrangement, back when it came out in Sept. of '09. Didn't really think it was my kind of music, so I let it go. Then I saw the music video for his song, "Your Easy Lovin' Ain't Pleasin' Nothin'" (featured below), on a blog I frequent, and liked it so much I thought I'd give the album another go.
Although I'm still getting use to his pop-style R&B, Hawthorne's lyrics are smart and fun to sing a long to… too fun to sing to (it's still stuck in my head!). The entire album may not be full of entirely catchy tunes, like "Your Easy Lovin' Ain't Pleasin' Nothin'" & "A Strange Arrangement" have, but it's still good easy listening. Plus those high notes he hits are ear-catching, for better or worse.
[audio:Your-Easy-Lovin.mp3,A-Strange-Arrangement.mp3|titles=Your Easy Lovin' Ain't Pleasin' Nothin',A Strange Arrangement]
Download: A Strange Arrangement | Your Easy Lovin' Ain't Pleasin' Nothin'
httpvh://www.youtube.com/watch?v=RAxBdYM8opg
Mayer Hawthorne:
Genre: R&B, Soul
Birth Name: Andrew Mayer Cohen
Hometown: Ann Arbor, Michigan
Label: Stones Throw Records
Albums: A Strange Arrangement
Links: MySpace | Wikipedia | Twitter | Facebook | Last.fm | AllMusic
A Strange Arrangement Info.:
Release Date: September 8, 2009
Buy Links: Amazon | Amazon MP3 | iTunes