Covering the future of R&B & disco with a lil' funk rolled in
Posted by Zechmann in Compilations, Disco, Soul
Jan 17th, 2013
Soul music is back with a whole new influence. Just two years ago I couldn't find a half decent disco track, let alone anything funk or R&B. So like I do best, I filtered the shit out of the web and found me some good ol', new-fashioned Soul music. This new style of Soul, however, isn't like before, there are all sorts of electronic influences grown in. So let's take a look at my Soul obsessions of 2012 and see what's in store for the future.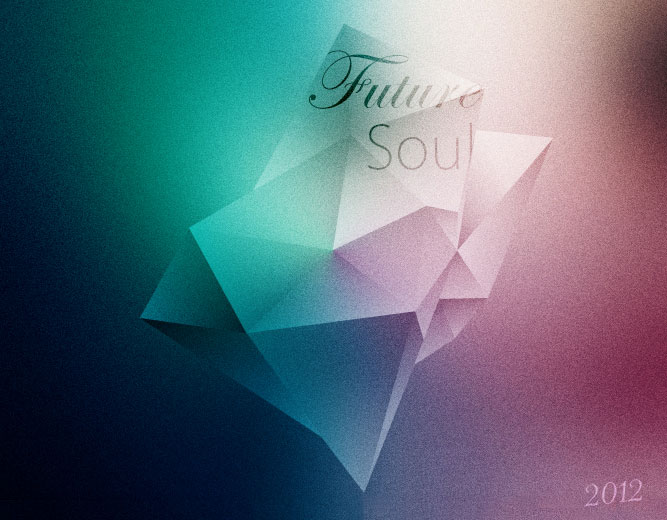 I've been obsessed with just about all of these tracks sometime throughout the year, but none more than Definition's 'Alright With Me.' I've played this thing back-to-back into the double digits and it doesn't seem to be slowing down anytime soon. I may have only been listening to this for a few months, but Definition has transformed Janet Jackson's voice into what the future of Soul may just look like.
Madeaux · Song #2
I don't know how I only discovered this less than a year ago, but it feels like I've been with it for years. I'm guessing it's got something to do with how many times I've featured the damn thing. From "The New Soul of R&B" to electro beats to blaze to, I'll make up any list to promote Madeaux & his #2.
Luminaire · Dream Lowe
I fuckin love Luminaire. By far my favorite producer of 2012. I just about obsess over anything this guy puts out. And even though 'Dream Lowe' may have technically been released in 2011, it's what introduced me to him & is still his swankiest song. But I'll be giving much more 2012 praises to Lum later, so stay tuned.
Moon Boots is the man with the funk-heavy disco remixes. I was first introduced to him by his remix of Wayne Wonder's turn of the century hit, 'No Letting Go,' and it's only gotten better from there. His remix of Janet Jackson is one helluva romp around – I just love that dirty bass.
Damn, if this only didn't have chipmunk vocals. Not to point out the faults in one of the best soul tracks of 2012, but if it was tuned down just a little (like a few others did), this would've had top track potential. Still some of the highs on here… goddamn.gorgeous.
Two Inch Punch · Moon Struck
Two Inch Punch is one heavy force in this new style of Soul and 'Moon Struck' may be his best. Taking Alanis Morissette's 'Your House' vocals, TIP churns out a tune that's truly transformative Soul. Gotta watch the music video for the full affect.
There are two parts to Bananas' dub mix that do it for me every time. The first one comes in right at two minutes. It's subtle, but get to know the track and you'll know what I mean. As for the second part, see what you come up with first. ;)
These nu-disco producers manage to find the finest vocals and EQ's 'Time' is a prime example. Ya do gotta wait some time for the goodstuff to kick in, but it's well worth the wait.
Just one more nu-disco uplifter for this mix. And that's exactly what I love about disco – keeps that blood pumpin'.
'Magic in Your Eyes' hit right from the start, and even though it's not as highly ranked as it was in our New Soul of R&B list, it still deserves to be recognized. Plus, it makes one hell of a closeout track. Frank H Carter III's may just have the soul.fullest voice of the bunch, and Red Sky Lullaby needs to take more advantage.