Must see Duckwrth & Thee Oh Sees live
Posted by Zechmann in Live
Aug 10th, 2017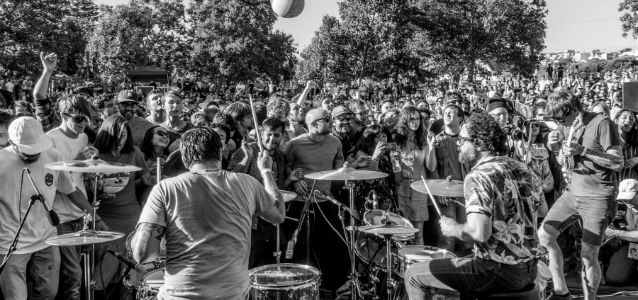 Phono del Sol is a boutique, one day festival at Potrero del Sol park in San Francisco. I planned on going to the festival in 2016 to see Adam Vida, but lived in the peninsula at the time, which was apparently too long of a trek for me that day.
2017 was for DUCKWRTH. I had never interviewed anyone in person and I had to save it for someone special. It was an enlightening talk and energetic performance. Thee Oh Sees also had an eye stunning set, but the most beautiful thing wasn't any of the acts. It was behind them.
Both of the two stages at Phono were set behind lush green backgrounds, also called trees and shrubbery. DUCKWRTH and Thee Oh Sees set were especially beautiful with vines covering the stage. In an age of electronic producers djing in front of lit up metal walls, it's nice to stare at something natural for an hour long set.
The only person I want to go to Outside Lands with
Posted by Zechmann in Live
Aug 9th, 2017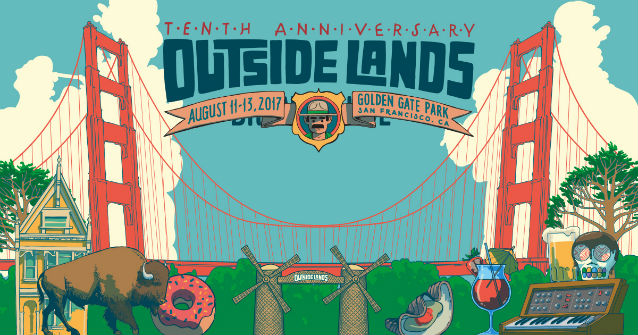 I've been going to Outside Lands for five years and every year I've felt alone. I go with people, meet up with others, find new friends, but it's nothing like having a partner with you. Someone you can enjoy the entire time with. For the first time I have that, but she may not go.
This is my way of telling her she should. We gotta see Kaytranada together!
Jam with guitars or something like it
Posted by Zechmann in Compilations, Indie & Pop
Aug 2nd, 2017

Serious question. Listen to the playlist. Would you consider it rock music? 1-10. Now rate how much you like the tracks. 1-10. I hope at least the second number is higher than the first. Let me know.
It may not be traditional rock, but all the tracks have some tie in, loosely. The list starts with blues & alternative, gets into indie & soul, and ends on electronic. Most of the tracks have a catchy guitar melody and unfortunately all male vocalists, except one. Ninet, the only one I've seen live.
We tried to address a similar problem with female producers and currently trying to find women who can rap. If I ever get enough rock on my list, I hope can bring awareness with that too.