Produced by Joc Max & Recorded by Damu the Fudgemunk
Posted by Zechmann in Hip-Hop
Sep 25th, 2010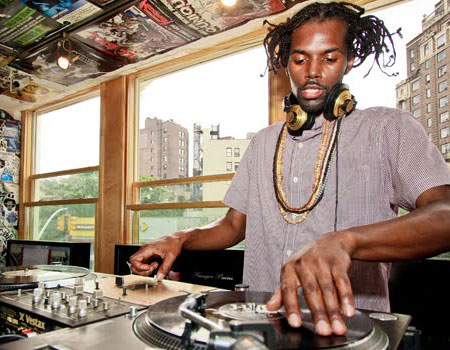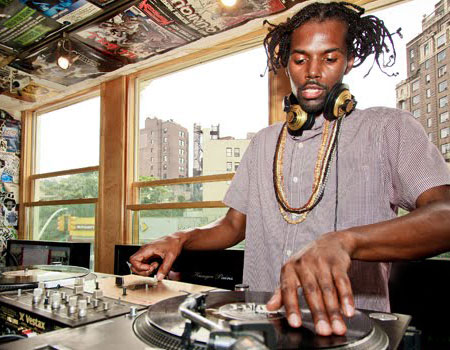 Caught this thanks to K-Murdock who's worked with Damu on Panacea in the past and I'm sure the future (big fan).
I've followed Damu the Fudgemunk's works for a few years now, but as for the other two, Grap Luva & Joc Max, I've only heard 'em through word of mouth, although I'm sure I've run into their work before. But strictly speaking, "Work it Out" is one hell of a smooth & soulful hip-hop track. Lately, I've been seeing a lack of soul in a lot of hip-hop (not all), and it's good to see something soulfully fresh.
Grap Luva is reportedly releasing a 7-track EP later this year and "Work it Out" is a good glimpse in what's to come. I'm lovin' Grap's tone against the instrumentals the other two whipped up. He's best advised to keep Damu & Joc Max on the beats for his upcoming EP. Shit will kill.
Alright, gotta go prepare the mom's surprise birthday party. Happy 60th! (hope you don't read this till lata)
[audio:Work-It-Out.mp3|titles=Work it Out]
Get MP3
Work it Out:
Released Date: September ~1, 2010
Produced by: Joc Max
Recorded by: Damu the Fudgemunk
Grap Luva:
Birth Name: Gregory Phillips
Origin: Bowie, Maryland
Resides in: Washington, DC
Member of: INI
Similar Artists: Blu. | Oddisse | Raashan Ahmad | Y Society
Links: Wikipedia | MySpace | Last.fm