The two performers I wanted to see sucked, otherwise awesome!
Posted by Zechmann in Live
Oct 25th, 2015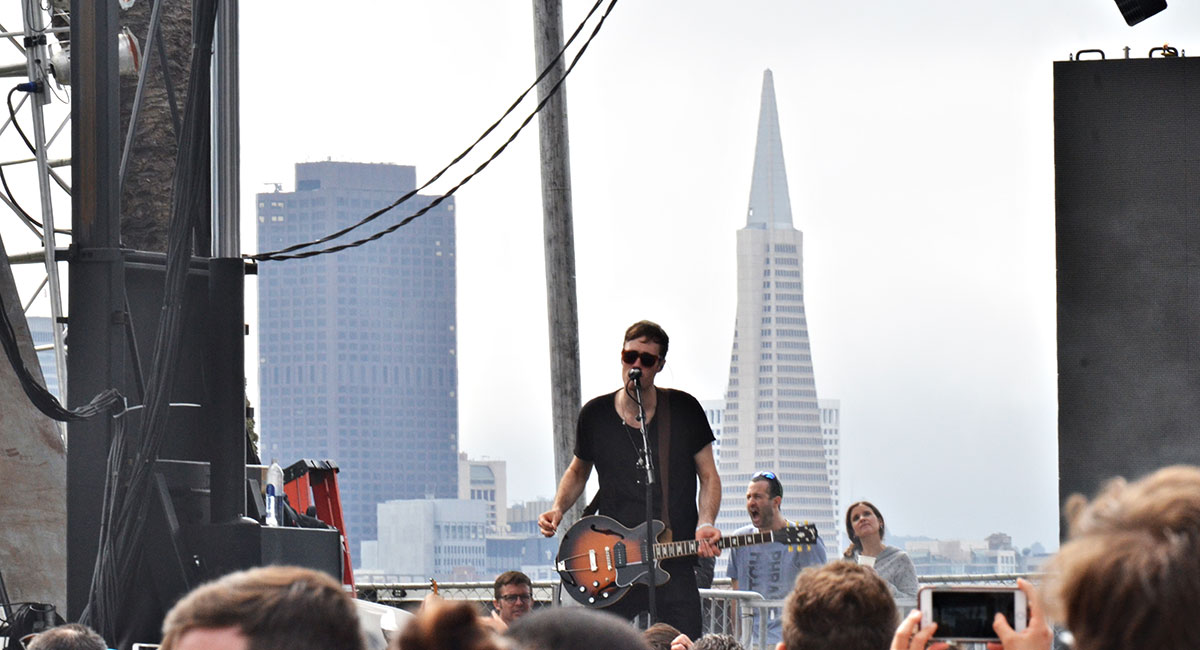 I went to Treasure Island Music Festival this year to see two performers. I've been a fan of Viceroy's productions since 2012 and was amazed by deadmau5's live "4D projection" in London around the same time. Unfortunately my expectations were high, which usually doesn't lead to good things.
A few days before the festival I got a promo email from deadmau5's team giving us pointers on what we should cover with his TI set. The one thing that caught my eye was letting us know that
deadmau5 is not a DJ. He is and should be referred to as an electronic musician or electronic music performer.
Deadmau5 in't a DJ. Sure, technically. Funny thing is the day before I read an article on some all about the buzz music blog that deadmau5 got rated one of the worst DJ's of this year (second behind David Guetta). I think most people consider any live performance by an electronic producer as DJing. And his performance was dated.
It lacked any visuals as compelling as his 4D projection in London and that was three years ago. That performance blew me away much more and I saw it on YouTube. It felt like his performance this year just took me back to my earlier days of EDM and not in a good way. Not when we have performers like ZHU and ODESZA to see this year.
Viceroy's problem was more about what the deadmau5 promo wanted to get away from, button pusher DJ's. I hate speaking badly of someone I respect both as a musician and the brief encounters I've had with him, but Viceroy's show felt like a gimmick, even with his live instrumentalists. He was a good DJ for the TI pre-party and I'm sure at any beach party, but not as a performance at a festival. His talent as a producer far exceeds what I saw at Treasure Island. He seemed more like a hype guy on stage than the legitimate musician that he is.
It wasn't all bad this year though. It's just hard to compare it with last year, which reintroduced me to a handful of artists and showed me not only do they make good music, but they can perform it well too. I did enjoy Panda Bear and Run The Jewels this year, but it still doesn't compare to Chet Faker and Classixx last year.
Island Remixes tracklist
The Beach Boys – Kokomo (Viceroy Edit)
Chet Faker x SAINT WKND – Lover
Janet Jackson – If (Moon Boots Remix)
Penguin Prison – All Night Long (Lionel Richie Cover)
Notorious B.I.G. – Going Back to Cali (Viceroy "Jet Life" Remix)
The Weeknd – Often (Kygo Remix)
Zhu – Faded (Ghassemi Remix)
Tove Lo – Talking Body (Gostan Remix)
France Gall – Ella (Amadei & Zimmer edit)
Alpine – Hands (Goldroom Remix)
Parov Stelar – The Sun (feat. Graham Candy) (Klingande Remix Radio Edit)
Fun. – Some Nights (Bobby Brush Remix)
Hard Rock Sofa – Arms Around Me (Tobtok Remix)
Zella Day – Sweet Ophelia (Gold Fields Remix)
scholar – Lovin You
T-Pain – Can't Believe It (Figgy Remix)