Filled with disappointing covers, but one good mashup!
Posted by Zechmann in Soundtracks
Jun 23rd, 2011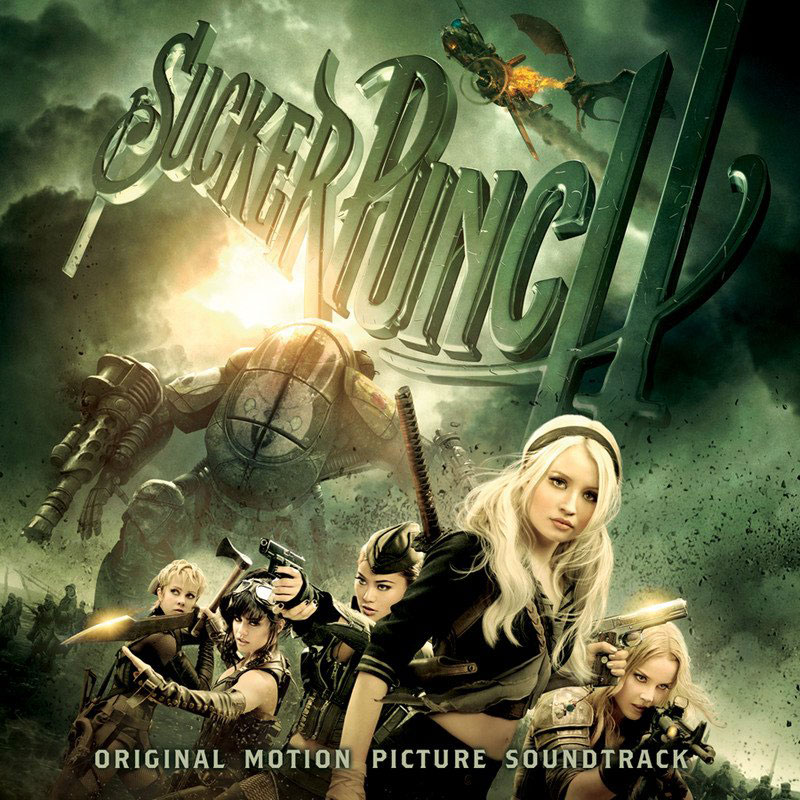 The Sucker Punch Soundtrack consists of mostly covers of classic tracks from back in the day – "Where is My Mind" & "Sweet Dreams (Are Made of This)" to name a few. I usually have a certain fondness for covers, but these just weren't done right. While watching Sucker Punch, where music is suppose to carry the movie, it really just took me out of it. The renditions took the heart out of the original song and seemed like it was turned into something for teensters. There was one song, however, that gave me the good ol, "I gotta blog about this", excitement!
The Queen mashup of "I Want It All" & "We Will Rock You" featuring Geddy was the first and only song that put me in the mood and into the movie. I love when rappers are featured on classic rock tracks – like in The Lincoln Lawyer – and although this may not appeal to everyone, it's still a good mashup of two great Queen tracks. It's definitely the most memorable thing in the movie for me.. other than the obvious (chicks kickin' ass).
[audio:We-Will-Rock-You-Mash.mp3|titles=I Want It All / We Will Rock You (Mashup feat. Armageddon a.k.a Geddy)]
Get MP3