Hip-Hop and Rock, together again.
Posted by Zechmann in Hip-Hop, Indie, Rock & Pop
Nov 18th, 2010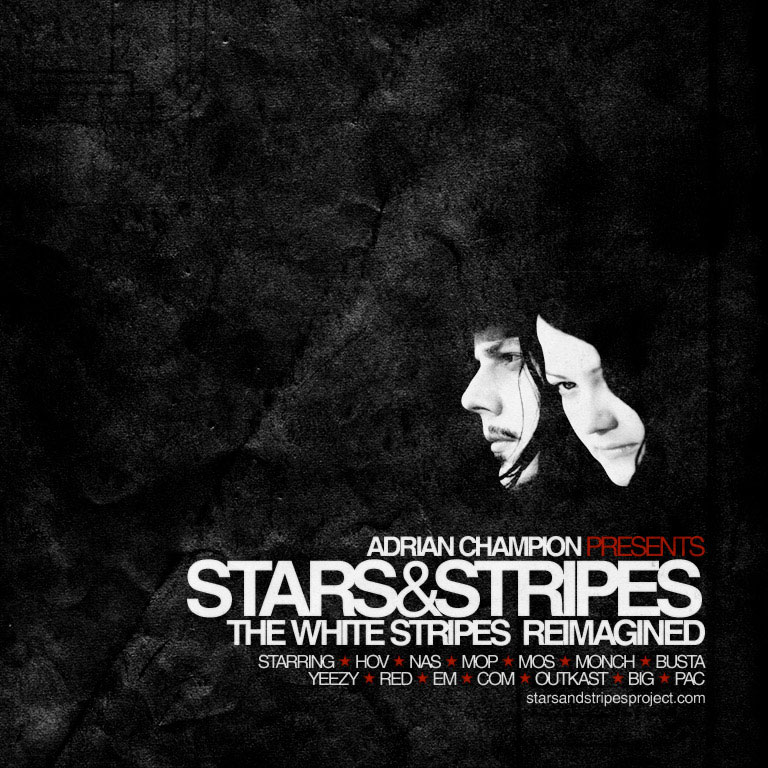 Bare with me while I get this mashup obsession out of me (if I can).
My latest find is from an LA based mixer, Adrian Champion. Adrian's idea of mashing up a few White Stripes beats with the top hip-hop MC's of the last couple decades is a legendary move, but Adrian seems to make it a much bigger point than it actually is.
At the start of each track, he decides to plaster his name and a pretentious oxymoron over each track (sample shown here). We know it's a legendary idea, but slapping it all over the place over emphasizes the point – I took them out of the featured tracks (it got that bad).
Other than that, this mix of hip-hop artists with The White Stripes' sound is a nice change for both genres. Not only do I seem to follow the MC's word's a lot better, but this definitely highlights the adaptability and various capabilities of each MC. Some couldn't top their originals, in fact most, but they are a fresh look at an emerging trend in music – the mix and mashups <3 Make sure to check out the rest of the album. Hopefully we can find a version without the watermarks - send it here! "girls, rub on your titties. yeeeaah."
[audio:Cash-Run.mp3,Turn-It-Up.mp3,Icky-Says.mp3,|titles=Cash Run,Turn It Up,Icky Says]
Cash Run | Icky Says | Turn It Up
Adrian Champion Info coming when my arm doesn't feel so fucked up.