Givin' away free/signed copies of Ink is My Drink on vinyl, disc & digital.
Posted by Zechmann in Hip-Hop
Jun 6th, 2011
Who better to do our first CONTEST with than one of the hip-hop duos that got us goin, Panacea. The two just released The Producer's Cut of Ink Is My Drink with new & improved interludes and we've got a few to give out to you!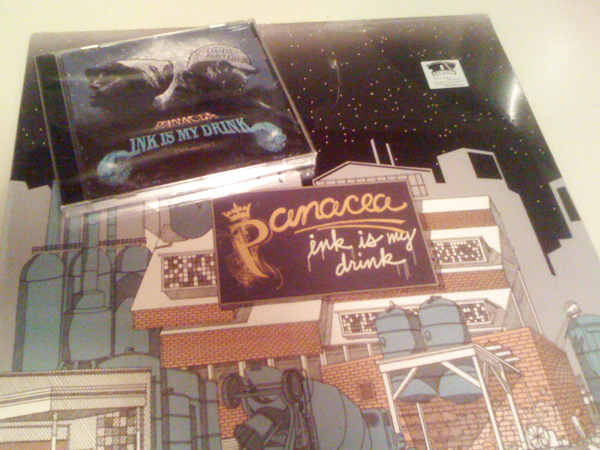 How to enter:
(1) hit up the re-released Ink is My Drink on Bandcamp
(2) tell us your favorite track and why through:
(a.) Our Facebook post ('like' it!)
(b.) Twitter (bonus for following us!)
* You can submit once on Facebook & once on Twitter for two possible entries into the contest.
** Winner will be chosen by K-Murdock, Raw P & myself based on the best answer (most thoughtful / comical).
As for the PRIZES:
1st gets a signed copy of Ink is My Drink on vinyl, CD & digital;
2nd gets a signed copy on vinyl & digital;
Also, one randomly drawn person will get a digital copy.
Contest ends this Friday, the 10th
A bit about Panacea:
If you're not too familiar with Panacea, they're a group based out of DC with a progressive style that's not too far off from that nu-jazz sound coming out of Japan with a heavy hip-hop flavor. Raw P's rhymes glide smooth over K's beats, but changes it up just enough to keep your attention going. The group has release just over a handful of albums with more on the way, hopefully, coming soon.
[audio:Ecosphere.mp3,There-Words.mp3|titles=Ecosphere,These Words]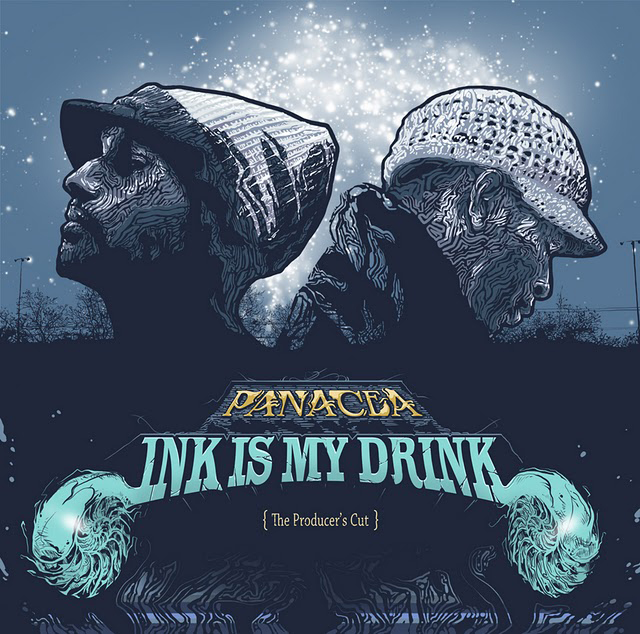 Panacea
Genre: Hip-Hop
Location: Washington, DC
Members:
Jason Moore (Raw Poetic): Emcee
Kyle Murdock (K-Murdock): Producer
Damu the Fudgemunk: Vinyl Manipulations
Label: Neosonic Productions
Albums: Thinking Back, Looking Forward | Ink is My Drink | The Scenic Route | A Mind on a Ship Through Time | 12 Step Program
Similar Artists: Restoring Poetry in Music | Y Society | Blue Scholars | Common Market
Links: Wikipedia | Facebook | Twitter | Last.fm | AllMusic