"I want to get free and ease my mind, but I just can't get away."
Posted by Zechmann in Hip-Hop
Jan 22nd, 2010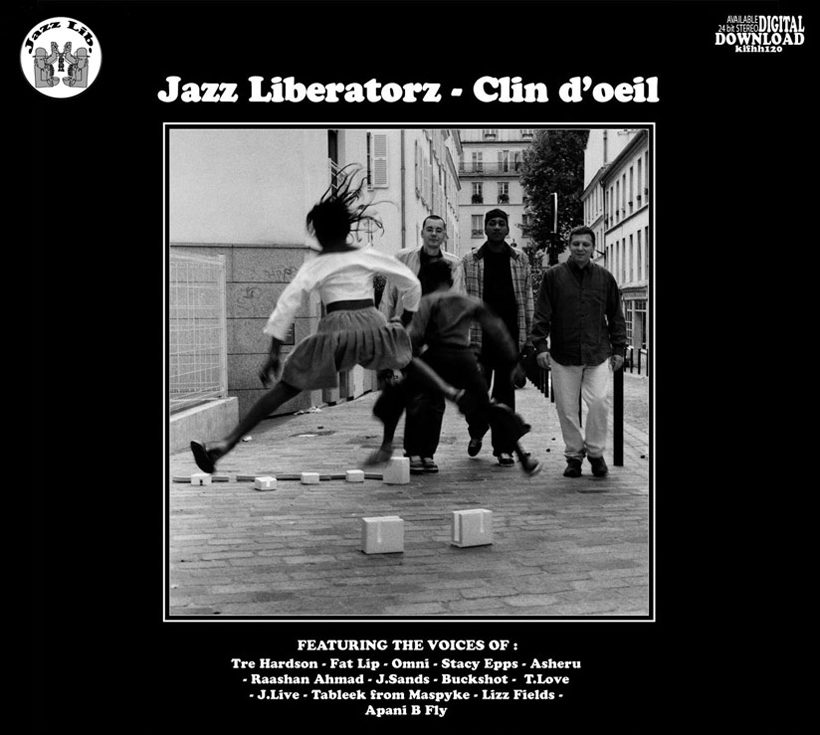 I love it when foreign DJ/producers pair up with American rappers (I think I also mentioned this here), and the Jazz Liberatorz are a prime example of this. Their second track on Clin d'oeil, Ease My Mind, features Omni, Tre Hardson and Fat Lip, the latter two previously from The Pharcyde, rapping to a nice jazzy beat (who would of thought) with a playful piccolo… at least I think it's a piccolo, might be a flute. Whatever, it's a catchy track with some great featured artists. Check it out! I'm gonna go listen to their new album, Fruit of the Past, which I just found out about from researching this track.
[audio:EaseMyMind.mp3|titles=Ease My Mind]
Download Song!
Artist Information:
Genre: Hip-Hop, Jazz
Location: Paris, France
Members:
DJ Damage: DJ, Producer
Dusty: Producer
Madhi: Producer
Label: KIF Records
Additional Albums: Fruit of the Past
Similar Artists: ShinSight Trio | Nujabes | DJ Deckstream | DJ Okawari
Links: MySpace | Facebook | Last.fm | iLike | Wikipedia | Y! Music | AllMusic
Track Information:
Album: Clin d'oeil
Release Date: January 9, 2008
Lyrics: Song Meanings
Featuring: Fat Lip , Omni, Tre Hardson
Buy Links: Amazon | Amazon Mp3 | iTunes