Keepin those vocals fresh and those beats uh bumpin.
Posted by Zechmann in Hip-Hop
Apr 15th, 2012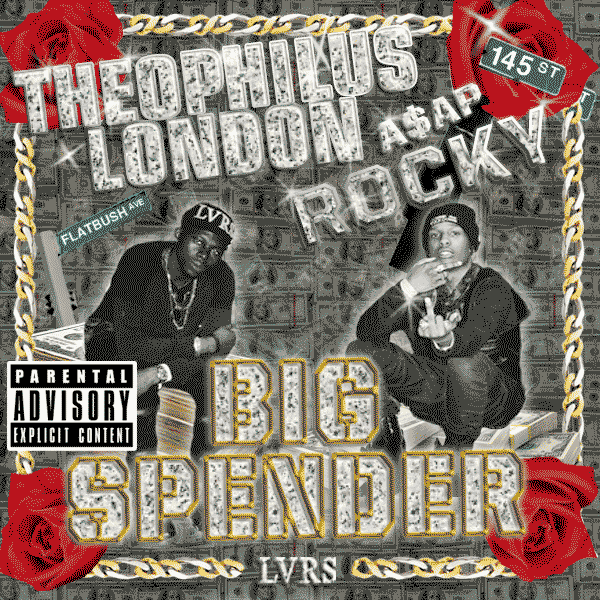 Theo's lightin up SNG with some flashy artwork and a 'Big Spender' sampled track, also featuring ASAP Rocky. Samples sped up and doused with bass to make it one bump for your ride, but this ain't the main appeal, it's that Theophilus flow.
Not enough emcees form their flow to the beat like London + switch it up every song to keep his vocals sounding fresh. Every time I hear a new track of his, it's like hearing him for the first time. Rare form, my man.
Theophilus London · Big Spender (feat. ASAP Rocky)
[audio:Big-Spender.mp3|titles=Big Spender (feat. ASAP Rocky)]
Theophilus London:
Styles: Hip-Hop, Soul, Pop
Origin: Brooklyn, New York
Theophilus London on: Facebook | Twitter | Wikipedia | WordPress Blog