featuring Raw Poetic, Kev Brown, Insight & even a little Guru.
Posted by Zechmann in Hip-Hop
May 23rd, 2011
Yes, I know this is a little dated, but that "Colorful Storms" remix caught my attention and had to give it more play. I checked out the full album by Damu, Spare Time, and found a few more gems to add.
I've been following Damu's work with Panacea & Y-Society for a while now, but haven't swooped up his solo shit till now. Half of Spare Time is a bunch of instrumental electro-jazz, but where it really comes to shine is when Damu mixes in a few well versed MC's. Raw Poetic, Kev Brown, Insight & even a little Guru sample in these four tracks – and shows again why rap was made for jazz (or is it the other way around?).
Colorful Storms (Panacea Remix)
(props to Nomos for this one)
I don't know if it's Raw P's rhymes or the tunes he picks to lay 'em over, but no matter what groups he's in, his flows are some of the best in this modern age of hip-hop. bold words, I know.
Audio clip: Adobe Flash Player (version 9 or above) is required to play this audio clip. Download the latest version here. You also need to have JavaScript enabled in your browser.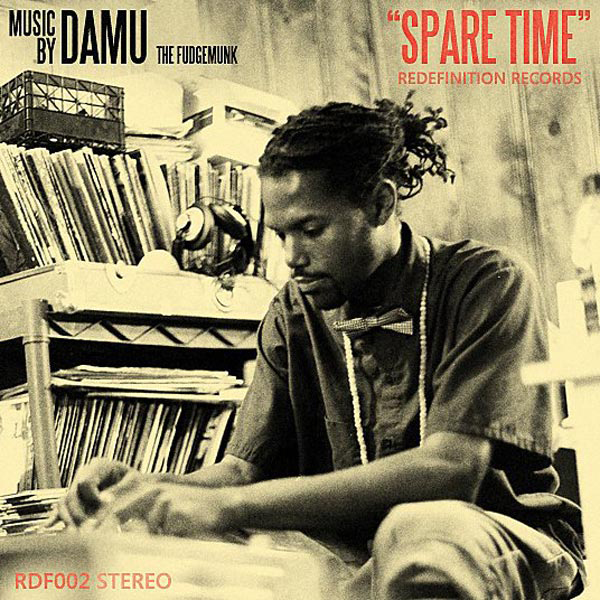 Pulse (Panacea Remix)
Damu has lays down his scratching abilities for Panacea, but these remixes show off what else he can do with Raw P's smooth flows.
Audio clip: Adobe Flash Player (version 9 or above) is required to play this audio clip. Download the latest version here. You also need to have JavaScript enabled in your browser.
Work in Progress
From what I've found, I'm pretty sure this is Kev Brown doin the main rhymes with Guru sampling from one of my favorite Gang Starr tracks, "Work".
Audio clip: Adobe Flash Player (version 9 or above) is required to play this audio clip. Download the latest version here. You also need to have JavaScript enabled in your browser.
Paranoid (feat. Insight)
I wanna say I know Insight from some work he did with a Japanese producer, but it could've easily been some other Damu scenario. Guess it reminds me of the rap coming out of Japan – more specifically Nujabes
Audio clip: Adobe Flash Player (version 9 or above) is required to play this audio clip. Download the latest version here. You also need to have JavaScript enabled in your browser.
Damu the Fudgemunk
Genre: Electronica
Styles: Funk, Hip Hop, Jazz
Name: Earl Davis
Born: June 8, 1984
Origin: Washington, DC
Member of: Y Society, Panacea
Label: Redefinition Records
Damu on: Tumblr | Wikipedia | Facebook | Bandcamp | MySpace