by These Modern Socks - Minneapolis Fucking Rocks!
Posted by Zechmann in Indie, Rock & Pop
Aug 6th, 2010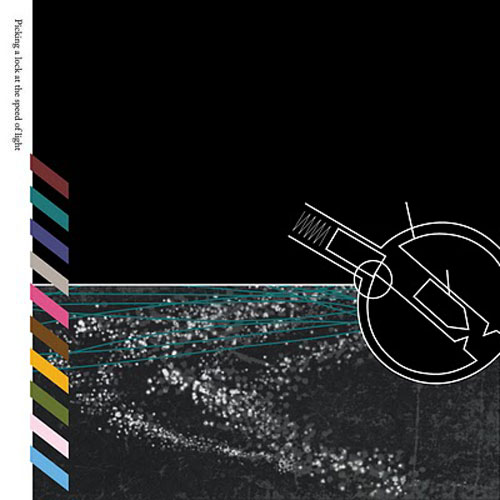 I've been so obsessed with SOLID GOLD lately that I've started to listen to their opening acts – or anything else from Minneapolis. These Modern Socks's style may not be my usual preference, but then again neither is SOLID GOLD.
Picking a Lock at the Speed of Light, These Modern Socks's latest album, didn't seem like anything special at first – none of the songs hit the spot, and I really wasn't use to their style. But before giving up on these guys, a song caught my ear. "To NASA" seemed to be more rich in electronic instruments than the previous songs, which is what got me into current indie rock in the first place (i.e. SOLID GOLD), so I decided to listen to the album one more time through – usually it takes me a couple plays through before I break into a new sound. The album still wasn't anything mind-blowing, but I managed to pull a couple tracks off of it.
Let me know what you think of these guys or if you know any other solid groups from Minneapolis.
[audio:ToNASA.mp3,PickingaLock.mp3|titles=To NASA,Picking a Lock at the Speed of Light]
Download: Picking a Lock at the Speed of Light | To NASA
These Modern Socks Info.:
Genre: Indie Rock, Electro, Pop
Hometown: Minneapolis, Minnesota
Members:
Corey Palmer: Vocals, Guitar, Keys
Nick Tveitbakk: Back-up Vocals, Keys, Samples
Aaron "Al" Bergstrom: Bass, Back-up Vocals
Park Evans: Electric Guitar
JT Bates: Drums
Alex Oana: Mastering, Mixing
Matthew Friesen: Artwork
Adrian Suarez
Label: Dead Electric Records
Albums: These Modern Socks | Picking a Lock At the Speed of Light
Similar Sounds: Solid Gold | Little Man | Friends Like These
Links: TheseModernSocks.com | Facebook | Twitter | Last.fm | AllMusic
Picking a Lock at the Speed of Light Info.:
Release Date: May 20, 2008
Buy Links: Amazon | Amazon MP3 | iTunes