Not so Hard (As A Motherfucker)
Posted by Zechmann in Hip-Hop
Jan 11th, 2011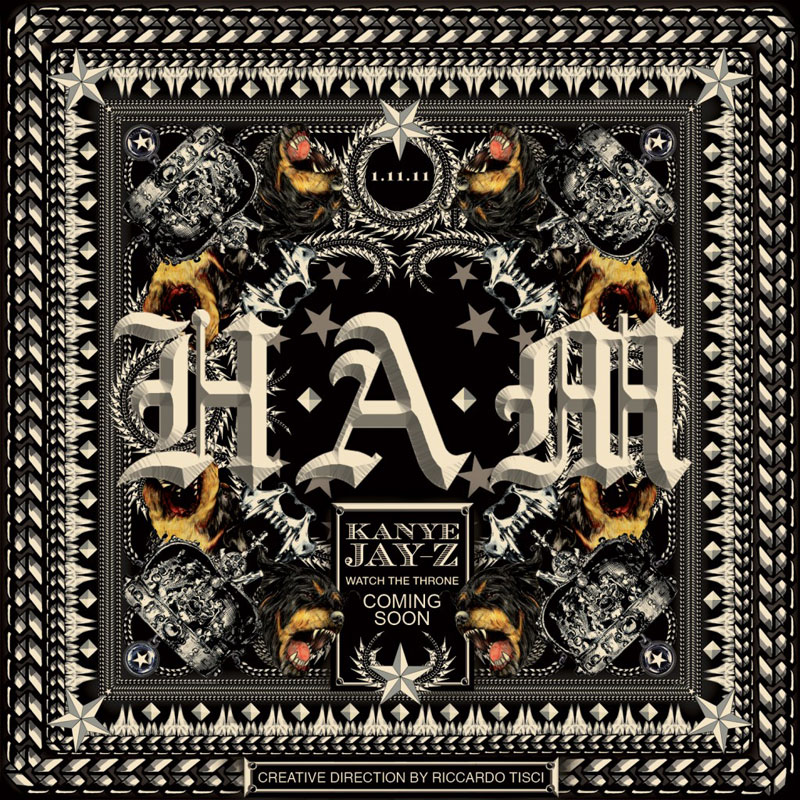 Kanye & Jay-Z have teamed up once again for what's rumored to be a 5-track EP, entitled Watch the Throne, with an expected release date sometime in March. So until Kanye's GOOD Fridays start dropping again, we've got a teaser of Watch the Throne's first single – H•A•M (Hard as a Motherfucker).
Now, as much as I was anticipating their first single, I wondered what Kanye & Jay-Z would do with a track titled H•A•M. Hearing it stood for Hard as a Motherfucker, my first thought was wouldn't it be H•A•A•M?
After giving it a couple run throughs, I realized the song was just as mismatched as its title. The beat is played out to be some epic goth score, but hearing HAM come out of these two great MC's, sounded like a goddamn Chris Parnell – SNL short.
I guess we'll have to see what else Yeezy and the Jiggaman bring to the rest of Watch the Throne – can't wait to hear this drop, though this has got me a bit skeptical.
[audio:HAM.mp3|titles=H•A•M]
Get MP3
KanYe West:
Genre: Hip-Hop
Birth Name: Kanye Omari West
Born: June 8, 1977
Hometown: Chicago, Illinois
Label: Def Jam Recordings
Links: KanyeWest.com | Wikipedia | Facebook | Twitter | Last.fm | AllMusic
Jay-Z:
Genre: Hip-Hop
Birth Name: Shawn Corey Carter
Born: December 4, 1969
Origin: Brooklyn, New York
Label: Roc Nation
Links: Wikipedia | Facebook | Jay-Z.com | MySpace | YouTube | Last.fm