If the devil listened to music, this would be it.
Posted by Zechmann in Electronic
Oct 17th, 2010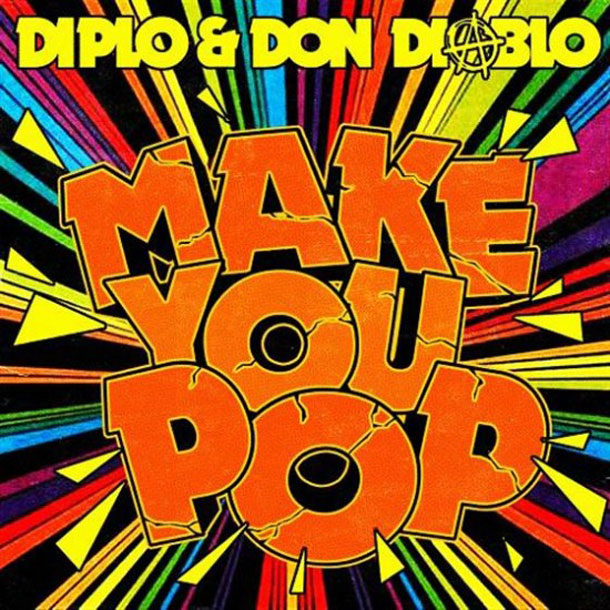 I don't know why I like dubstep, but sometimes the beat takes you. It's like screamo music, only a certain person can handle it.
I'm not into a lot of dupstep, however, a nice blend of dub vibes fused with anything from Nelly Furtado to Mozart will get my rave face on.
Hooky's remix of "Make You Pop" has a good build until it drops so-damn-hard 53 seconds in. The beat hits right on the spot with some unusual sounds for music. Only in dubstep could you drop in something that sounds like your computer just got totally fucked – and sound goood. Enjoy.
[audio:Make-You-Pop-Remix.mp3|titles=Make You Pop (Hooky Dub Remix)]
Get MP3
Hooky:
Genre: Electronic
Styles: Dubstep, Electro
Origins: London and South East, UK
Links: MySpace | Facebook | SoundCloud
Diplo:
aka: Diplodocus, Wes Diplo, Wes Gully
Genre: Electronic
Styles: 2-step, Psychedelic, Electronica, Trip Hop,Hip-Hop, Electro House, Baile Funk
Origins: Tupelo, Mississippi
Birthday: July 5, 1975
Birth Name: Thomas Wesley Pentz
Member of: Major Lazer
Label: Mad Decent
Album: I Like Turtles Mix | Fabric Live 24 | Decent Work for Decent Pay | [Diplo Discography]
Similar Artists: Hollertronix
Links: MySpace | Wikipedia | Facebook | Twitter | Last.fm | AllMusic