"So we can meet again."
Posted by Zechmann in Hip-Hop
Feb 23rd, 2010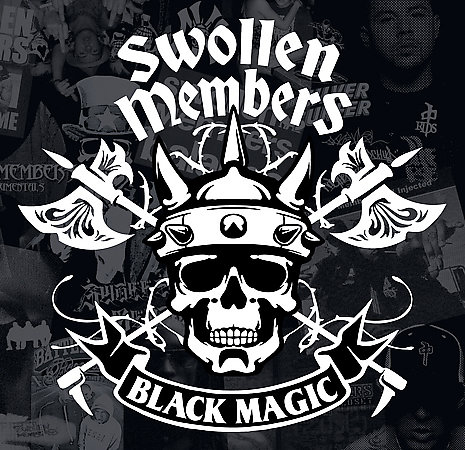 I've recently had a falling out with Swollen Members. Our relationship hasn't been doing so well lately. Mainly because of their new album, but prior to that they've been one of my favorite groups. Swollen's got a style all their own, blending Mad Child's intense, high paced rhymes & Prevail's cool-headed wit with Rob the Viking's innovative, dark trip hop beats. The group is originally from Canada, which brings up another reason why I love 'em… they're of the few Canadian rappers I know that don't have the, although humbling, annoying accent; I hear enough "aboots" here in Minnesota, and it makes me laugh if I hear it come out of an MC. Another cool lil' factoid about 'em is, among maybe a handful of others, Swollen has taken their music and independently created a successful business out of it, which I give them mad respect for.
The reason I chose Go to Sleep as my second feature from 'em (the first found here), was because of Barbie Hatch's stunning voice in the chorus, and a stellar beat by Rob, as per usual. In fact, check out a feature I did of Rob's, Go for Mine, on his solo-album, Beats to Pillage and Conquer by, found… wait for it… here! (a classic beat, literally)
[audio:GotoSleep.mp3|titles=Go to Sleep]
Download Song!
Artist Information:
Genre: Hip-Hop
Location: Vancouver, British Columbia
Members:
Mad Child (Shane Bunting): MC
Prevail (Kiley Hendriks): MC
Rob the Viking: Producer
Label: Battle Axe Records
Albums: Balance | Bad Dreams | Monsters in the Closet | Heavy | Black Magic
Similar Artists: Kottonmouth Kings | Dilated Peoples | Moka Only
Links: MySpace | Facebook | YouTube | Wikipedia | Last.fm | iLike | AllMusic | Y! Music
Track Information:
Album: Black Magic
Release Date: September 12, 2006
Featuring: Barbie Hatch
Buy Links: Amazon | Amazon Mp3 | iTunes