"Caught in the idiot race. Lost in the infinite days."
Posted by Zechmann in Hip-Hop
Jan 20th, 2010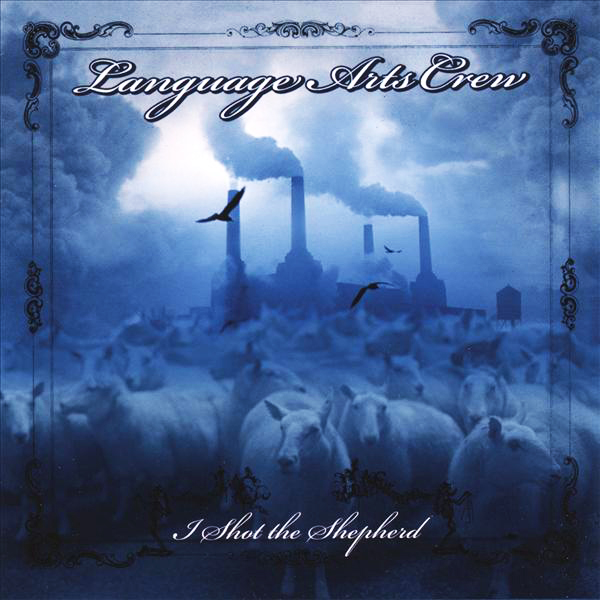 I ran into Language Arts Crew a couple years back, and wanted to give them credit for a few of their songs that've stuck with me over the years.
9 to 5, being one of them, first caught my attention when I heard it sample a few classic movies lines from Office Space and American Beauty (good Marketing technique!). It has some talented rhyming by the four MC's of the group and one featured artist, X.I. I would try to type out the lyrics for you to follow along to (since there isn't any online), but I'm too lazy and it's too complicated (i've tried, it's not easy). Anyways, give it a listen and tell me what ya think… then maybe i'll feature some more of their finest!
By the way, the best part of the song is at 2:01 for both it's rhyming and lyrical ability.
I'd also like to celebrate because this is my 50th post! :D
[audio:9-5.mp3|titles=9 to 5]
Download Song!
Artist Information:
Genre: Hip-Hop
Location: San Jose, California
Members:
Mouth: MC
Murdoc Whiplash: MC
Mr. Vric Eno: MC
Qs Zeus: MC
DJ Kutty Sharp (The Krippler): DJ, Producer
DJ Itchy: DJ, Producer
Label: Roof Rock Records
Additional Albums: Applied Knowledge
Similar Artists: Sandpeople | Boom Bap Project | Wellis Fool (Inkwell the Biological)
Links: MySpace | Facebook | YouTube | Last.fm | iLike | MvRemix Interview | Y! Music | AllMusic
Track Information:
Album: I Shot the Shepherd
Release Date: January 22, 2008
Featuring: X.I.
Buy Links: Amazon | Amazon Mp3 | iTunes