Some of the greatest guitarists (and hip-hop artists?) cover this Beatles classic.
Posted by Zechmann in Compilations, Indie & Pop
Jul 8th, 2011
I've heard a couple of these long before this list, but once I saw the video of Tom Petty & Prince cover "While My Guitar Gently Weeps", I knew there had to be a ton more good covers of this song. Well, there were about double the amount that's posted on this list, but I thought I'd narrow it down – that said…
Hit us up with any other favorites you have
(I'm sure there's a ton scattered throughout the net)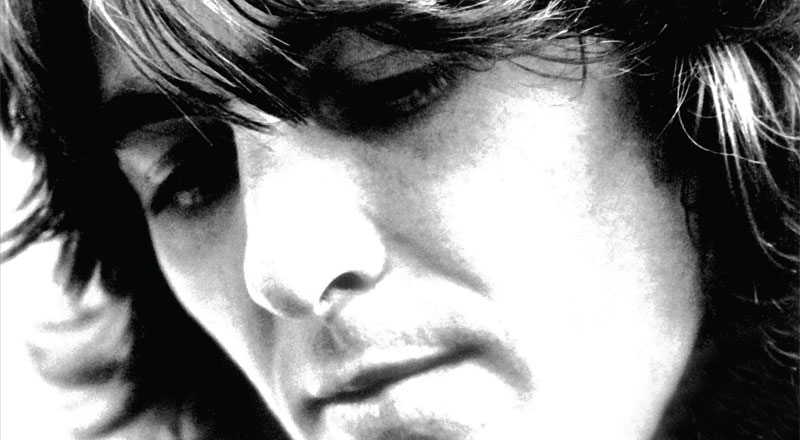 My Favorites
Carlos Santana – While My Guitar Gently Weeps (feat. India Arie & Yo-Yo Ma)
It doesn't capture me right from the start, but soon after India Arie's voice kicks in, I always question if this is not only the best cover of "While My Guitar Gently Weeps" but one of greatest of all time – bold, I know, but it's Santana covering one of the greatest "guitar" songs of all time. + India Arie on vocals!
Audio clip: Adobe Flash Player (version 9 or above) is required to play this audio clip. Download the latest version here. You also need to have JavaScript enabled in your browser.
Tom Petty & Jeff Lynne – While My Guitar Gently Weeps (feat. Prince's Amazing Guitar Solo) (Live)
Tom Petty & Jeff Lynne of ELO covered "While My Guitar Gently Weeps" for George Harrison's induction into the Rock & Roll Hall of Fame in 2004. As good as they did at singing and just as much on guitars, Prince stole the show with his amazing solo. It's so damn good I've included the video (the only way to watch it).
Audio clip: Adobe Flash Player (version 9 or above) is required to play this audio clip. Download the latest version here. You also need to have JavaScript enabled in your browser.
(3:30 is when Prince starts in)
httpv://www.youtube.com/watch?v=ifp_SVrlurY
Calming Instrumentals
Eric Roche – While My Guitar Gently Weeps (Instrumental Cover)
One of the most relaxing, classy covers of this song I've heard, yet. I always love vocals in covers, but Roche supplements them with some delicate, yet vibrant guitar pickin.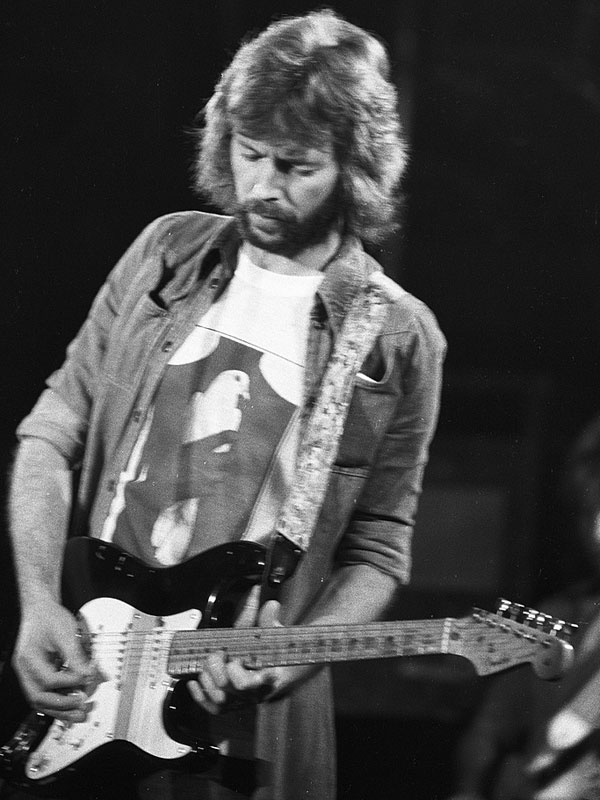 Roche also did a cover of The Beatles' "Norwegian Wood", which I would love to get my hands on, but for once the internet has failed me. I'll look for it in a few months if I remember – for any of you passing by, please remind me :)
Audio clip: Adobe Flash Player (version 9 or above) is required to play this audio clip. Download the latest version here. You also need to have JavaScript enabled in your browser.
Jake Shimabukuro – While My Guitar Gently Weeps (Ukulele Cover)
Okay, this could be in line for the most relaxing too – I tend to over sensationalize when I write. Using a Ukulele, Jake Shimabukuro plays this cover at Strawberry Fields in New York with birds chirping in the background… how befitting. Check out the original YouTube clip.
Audio clip: Adobe Flash Player (version 9 or above) is required to play this audio clip. Download the latest version here. You also need to have JavaScript enabled in your browser.
Hip-Hop
Danger Mouse – What More Can I Say (The Beatles // Jay-Z Mashup)
Danger Mouse first became known for his mashup album of Jay-Z's Black Album & The Beatles' White Album. In it, "While My Guitar Gently Weeps" is mashed up with Jay-Z's "What More Can I say". It may not be appreciated as much by the old-school rock fans compared to the others on here, but it's a well done mashup on an album that gave some legitimacy to the mashup community.
Audio clip: Adobe Flash Player (version 9 or above) is required to play this audio clip. Download the latest version here. You also need to have JavaScript enabled in your browser.
Wu-Tang Clan – The Heart Gently Weeps (feat. Erykah Badu)
This was the first single off Wu-Tang's 8 Diagrams back in '07. While reading up about it, it was interesting to hear who featured on guitar – John Frusciante, formerly from the Red Hot Chili Peppers, was on lead guitar and Dhani Harrison, George's son, was on rhythm guitar. I think this helps show non-rap fans that even hip-hop can be respected by the older generation.
Audio clip: Adobe Flash Player (version 9 or above) is required to play this audio clip. Download the latest version here. You also need to have JavaScript enabled in your browser.
Rock & Blues
Joe Louis Walker – While My Guitar Gently Weeps (Blues Cover)
We had to see a Blues version of this and who better to do it than JLW. Love what he does with the guitar on this – it's a bit trippy, but do I like.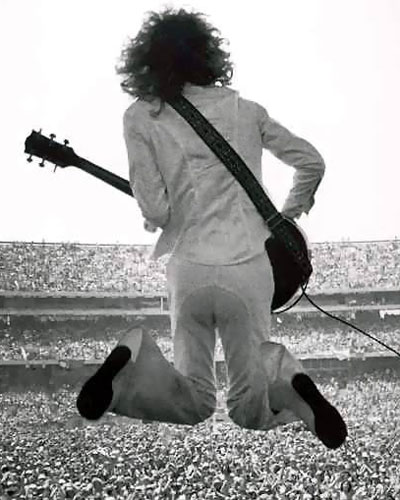 Audio clip: Adobe Flash Player (version 9 or above) is required to play this audio clip. Download the latest version here. You also need to have JavaScript enabled in your browser.
Martin Luther McCoy – While My Guitar Gently Weeps
Yea, the movie wasn't really my cup of tea, but some of the music on "Across the Universe" deserves some credit. Can't say this was my favorite song from the soundtrack, but after comparing it to a lot of the other covers, this deserves a spot on here.
Audio clip: Adobe Flash Player (version 9 or above) is required to play this audio clip. Download the latest version here. You also need to have JavaScript enabled in your browser.
Peter Frampton – While My Guitar Gently Weeps (Live)
It's Frampton, baby! Ya gotta got the legends to cover this, it's guitar's greatest song ;)
Audio clip: Adobe Flash Player (version 9 or above) is required to play this audio clip. Download the latest version here. You also need to have JavaScript enabled in your browser.
As always, if I get enough comments, I'll throw up the download for all these!