A look into Sonny Moore - From First to Skrillex
Posted by in Electronic
Feb 8th, 2012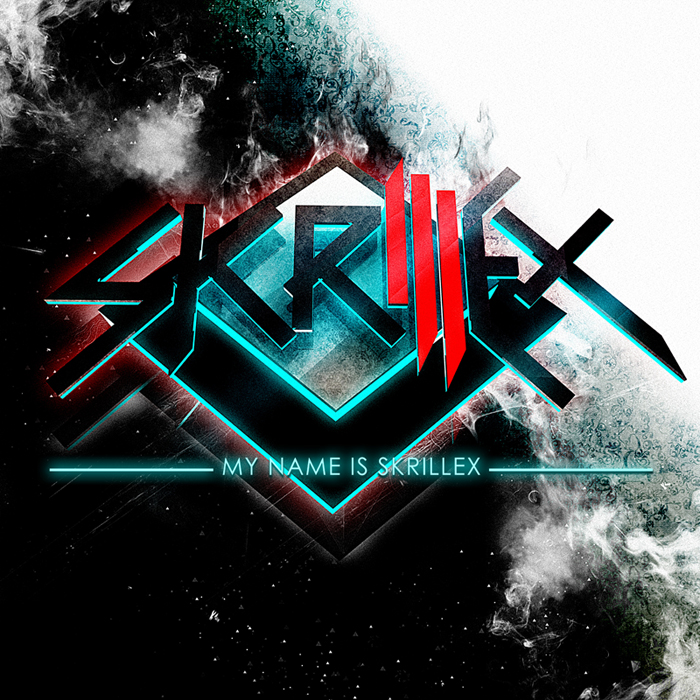 I don't know if I've ever heard/seen more debates over an artist than there have been with Sonny Moore. The man's explosion onto the EDM scene just over one year ago took everyone by surprise. Practically overnight, he went from being a niche-scene unknown into an ambassador of EDM with 8 of Beatport's top 10 slots all to himself for a at least a few weeks. I'm pretty sure that's never happened before.
So this must have some significance, right? I mean we, the music-listening community, are the ones who gave Sonny his throne.  Why has his music generated so much (more than normal) backlash?
[note: this article is not intended to make you like Sonny Moore's music, its intent is to make you evaluate how you judge the quality of an artist's music, whether you like the songs or not. Think of it as a case study if you have to.]
Well the simple answer is that, just like anything else in this internet world, once it's popular it's not cool enough anymore. And I would guess that about 95% of the Skrillex hatemongers are those who fear being lumped in with the masses because they're insecure about their own individuality. Regardless, in order to understand Skrillex's blend of dubstep, electro, glitch, and pop (bringing the oxford comma back), one must journey back to his roots.
Let us begin our exploration by going back to the year 2004, in the town of Valdosta, Georgia. This is when Sonny was first recruited to join post-hardcore/screamo band From First To Last as lead singer. This is the foundation for everything to come: the vocals, the beast/demon synths, and most importantly, the pop. Emo and pop have an often ignored commonality. They take the fast-track to appeal to people's emotions by using timeless chord progressions and harmonics.
The vocals:
From First to Last – Emily
Audio clip: Adobe Flash Player (version 9 or above) is required to play this audio clip. Download the latest version here. You also need to have JavaScript enabled in your browser.
The beasts:
From First to Last – I'll Innonculate the World With the Virus of My Disillusionment
Audio clip: Adobe Flash Player (version 9 or above) is required to play this audio clip. Download the latest version here. You also need to have JavaScript enabled in your browser.
But Sonny's true sound emerged after he left FFTL and began releasing tracks under his legal name, and a few under the moniker TWIPZ. I believe that this is where the key to understanding his current productions lies. While he is often quoted as citing Aphex Twin and Squarepusher as major influences, it can't be ignored that Sonny Moore is, at heart, a pop-loving soul.
The pop:
Sonny Moore – Mora
Audio clip: Adobe Flash Player (version 9 or above) is required to play this audio clip. Download the latest version here. You also need to have JavaScript enabled in your browser.
Sonny Moore – Gyspyhook
Audio clip: Adobe Flash Player (version 9 or above) is required to play this audio clip. Download the latest version here. You also need to have JavaScript enabled in your browser.
Sonny Moore – I Wish You All the Luck In the World
Audio clip: Adobe Flash Player (version 9 or above) is required to play this audio clip. Download the latest version here. You also need to have JavaScript enabled in your browser.
Lets take note of something important: no dubstep so far. Not a trace of it anywhere before his breakthrough Scary Monsters and Nice Sprites EP. Even more important (and here is where I take my stand in defense of the artist): Sonny has never made claims to belong to any genre. In fact, he frequently makes claims to the contrary, saying that his music cannot be boxed and packaged into a couple of neat little genres. dubstep. electro. house.
Skrillex – Needed Change
Audio clip: Adobe Flash Player (version 9 or above) is required to play this audio clip. Download the latest version here. You also need to have JavaScript enabled in your browser.
Skrillex – Rock N' Roll (Will Take You to the Mountain)
Audio clip: Adobe Flash Player (version 9 or above) is required to play this audio clip. Download the latest version here. You also need to have JavaScript enabled in your browser.
Skrillex – With You Friends
Audio clip: Adobe Flash Player (version 9 or above) is required to play this audio clip. Download the latest version here. You also need to have JavaScript enabled in your browser.
The EDM world is changing, as it has been since its inception. The very nature of EDM, music that can be created on a computer and manipulated in endless ways, guarantees that the scene will remain dynamic. Skrillex, whether you accept it or not, is at the forefront of the EDM frontier, and most every artist around has been influenced by his style.
To those who disagree: If nothing else, I hope you can take the artist's skills for their own merit. He has a unique voice, a completely original style (even if you claim to hate it, I know your head was blown the first time you heard Scary Monsters), and a work-ethic that defies the bounds of what a human being should be able to accomplish in just one year.
I leave you with my own current favorite track by Sonny Moore:
Sonny Moore – Signal
Audio clip: Adobe Flash Player (version 9 or above) is required to play this audio clip. Download the latest version here. You also need to have JavaScript enabled in your browser.
Bring on the trolls.